Marriage, Kim Kardashian, and the Lap-Band. By: Dr. Mark A. Fusco, LifeShape Medical Director & Board Certified General Surgeon
The following post (reproduced in its entirety) is from Dr. Ron Hekier. Dr. Hekier and his wife are two expert lap-band surgeons that practice in Texarkana. Their posts are always very entertaining and insightful. I found this one particularly so. At the end, find out how the LapBand is similar to a successful marriage.
Some Lap Band patients are like Kim Kardashian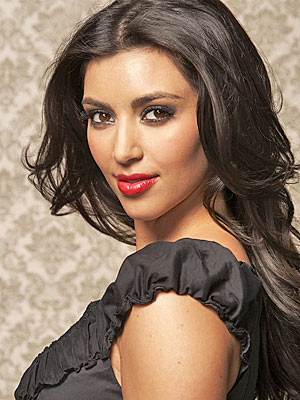 Like Paris Hilton, Kim Kardashian is famous for being famous. Why millions of people (including my mother ?!) would follow her life and watch her reality shows is beyond me. But as proof that I am not immune from popular culture, I am aware that Kim Kardashian's Hollywood marriage to some basketball player ended after just 72 days. I understand that her wedding was made into a 4 hour TV special and that many magazines had photo shoots from events leading up to the wedding and from the wedding itself.
So after all the hoopla and national press, why does a marriage end after 72 days? My theory is that Kim Kardashian wanted a wedding more than a marriage. She enjoyed the national spotlight and attention to the build up for her wedding. She enjoyed the hoopla surrounding her wedding ceremony. But she wasn't ready for a marriage. What's the difference? A wedding ceremony is a fun event where you invite your family and friends and share with them a special moment in which you are the center of attention. A marriage is waking up every morning with your spouse, tying to decide who gets to shower first and get ready for work, who gets the kids ready for school, who cooks the meals and who puts the dishes away. Simply put a wedding is about indulgence and a marriage is about commitment.
Every person who gets Lap Band surgery for weight loss is excited. They believe they are making a step in the right direction. They often tell their family and friends about their upcoming procedure. They feel that this time it will be different than all the failed diets they've tried in the past. The reality sinks in after the LapBand procedure. Now it is commitment time. With the Lap Band you have a tremendous tool to help lose weight and regain your life. We have seen patients as young as 18 and as old as 76 years old do great and achieve their goals. But it takes commitment. The LapBand doesn't lose weight for you, anymore than a fairy-tale Hollywood wedding ensures marital bliss. You have to work at your marriage. You have to change your life and have a new routine once you get married. The Lap Band is the same way. You have to work at it. You have to maintain portion control. You have to decrease your carbohydrate intake and increase your protein intake. You have to exercise. It's just like a marriage.
So if you aren't at your weight loss goal with your LapBand. Ask yourself. Did you approach your LapBand the same way Kim Kardahsian approached her marriage?
Posted by Dr. Ron Hekier
Texarkana Weight Loss surgeon
Here are the four ways having a lap-band is like having a successful marriage:
Both require some degree of work/effort/management. Sometimes more, sometimes less. Sometimes it seems like work, most of the times hardly so.
Both experiences are journeys. They change over time. Helping you on this journey to use your Lap-band to its full potential is what we feel is our mission at LifeShape.
Both lap-band patients and married people  live longer. Married people have  a longer life expectancy and people after weight loss surgery experience an 85% reduction in mortality at five years.
Both lap-band patients and married people are happier. Multiple studies have shown that patients after lap-band surgery generally have a higher quality of life, and are happy with their decision to have weight loss surgery. The verdict on Marriage is a bit more complex. Although having a happy marriage is one of the strongest predictors of happieness it is difficult to know if this is a cause or a consequence.